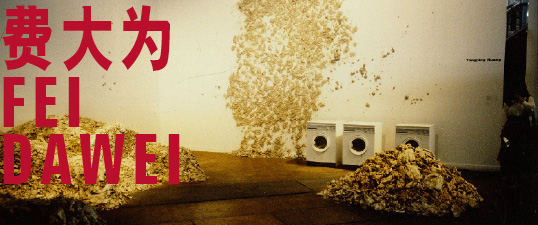 Fei Daiwei (b. 1954, Shanghai) is an art critic and curator, currently based in Paris and Beijing. Fei graduated in 1985 from the Art History Department of the Central Academy of Fine Arts. Part of the organizational team of the 'China/Avant-Garde Exhibition' in 1989, Fei relocated to France that same year.
In 1986, Fei was invited to visit France as part of a Sino-Franco cultural exchange. For several months, he gave lectures on Chinese contemporary art at French academies and museums. During this trip Fei met Jean-Hubert Martin, who would later become the director of the Centre Pompidou. When Martin visited China in 1987 to prepare for the exhibition 'Magiciens de la Terre', Fei provided him with crucial support. One of the first exhibitions to promote international contemporary art, 'Magiciens de la Terre' took place in 1989 and presented the work of three Chinese artists, Yan Jiechang, Huang Yongping and Gu Dexin.
In 2007, as chief curator of the Ullens Center for Contemporary Art, Beijing, Fei Daiwei organized the exhibition ''85 New Wave: The Birth of Chinese Contemporary Art'. In preparation for this exhibition, Fei and his team collected a large amount of material that enabled the publication of an exhibition catalogue and two books of primary documents from the 1980s.
Since 2009, Fei has worked with AAA to further organize these materials. The extensive materials collected by Fei include valuable primary documents on various artists and events, such as the 'China/Avant-Garde Exhibition' (National Art Museum of China, Beijing, 1989) and 'Magiciens de la Terre" (Centre Pompidou, Paris, 1989).
Here are selected documents relating to 'Magiciens de la Terre'.